Merry Christmas Eve! I hope you are all enjoying the white wet Christmas holiday.
I just wanted to check in and give you a recipe for magic sprouts. I'm currently baking lussekatte – a recipe from the marvellous Hilah that you can look at here.

Why are they magic? They are magic because they are the essential tool in converting a sprout hater. They also contain bacon (although it works just fine without for my veggie friends). They're easy to do and are made in a single pan. Need I go on?
So, if you're worried about the sad bowl of boiled and untouched sprouts on your Christmas table tomorrow, I could just be the answer to your dreams (if you dream about vegetables, that is.)
Magic Sprouts
2013-12-24 13:50:08
Make sprouts the star of your table with my magical solution to convert the anti-sproutists.
Ingredients
250g Brussel sprouts, ends cut off and sliced in half
4 rashers of smoked, farm assured bacon (optional)
Splash of maple syrup or honey
2 cloves of minced garlic
½ a vegetable stock cube
Olive oil
Instructions
If you are using bacon, starting off with a cold wok (or frying pan), slowly heat the bacon so the fat renders out and can be used to coat the wok. Cook the bacon until it begins to get crisp, but not so it is fully cooked.
Add the chopped garlic to the hot wok (if you are not using bacon, add a splash of olive oil) and then stir in the prepared sprouts.
Cook the sprouts until they develop a little colour, but should still be crunchy and not quite cooked through.
Add the maple syrup or honey and stir in thoroughly.
Make vegetable stock by adding the half stock cube to about 100ml of water (you may not need to use all of it).
Use the stock to deglaze the wok - get all the delicious caramelised bits off the bottom - and allow the sprouts to cook in the stock until they are cooked through but still have a crunch to them.
Serve immediately in prized place next to your Christmas turkey and make EVERYONE try them.
Notes
If you have some toasted pine nuts, sprinkling these on the top will give some lovely texture and colour.
Rosie's Salad Days http://rosiejoneswineexpert.com/
Before you go! If you follow me on Instagram you might have seen my Christmas cakes that I decorated and am VERY proud of. They were well received on Twitter too – two members of the Great British Bakeoff class of '13 favourited the post! Ha! So just to brag, here's the photo…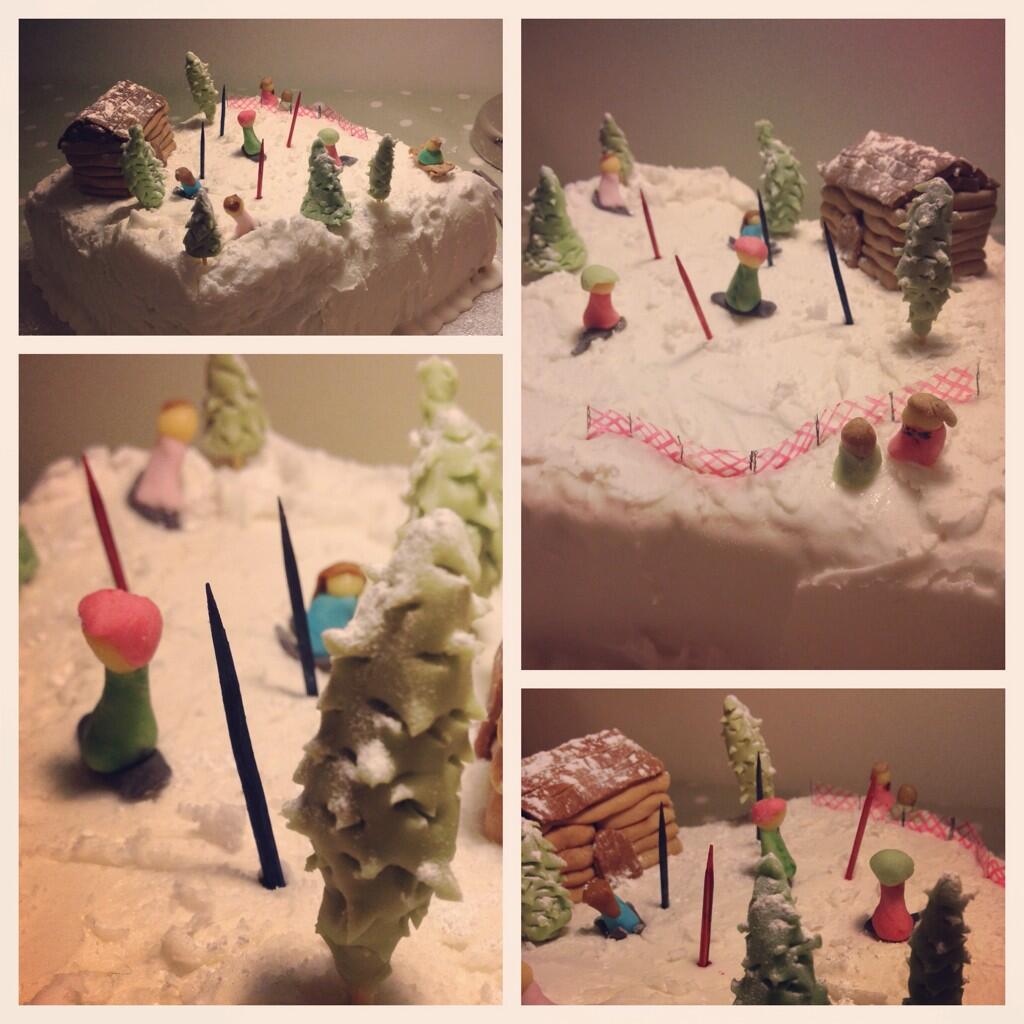 Merry Christmas!
Much love,